Dresden's art collections, museums and it's architecture are famous the world over. Zwinger, Alte Meister and Gemäldegallerie, Semperoper and the glitzy treasures of the Grüne Gewölbe. The newer part of Dresden invites you to enjoy the atmosphere in the small galleries, pubs and bars and creative shops. A boat tour on the river Elbe and the giant pictures in the Panometer offer impressive views of this baroque creation that is Dresden.
Explore on this unique school trip the fortress Königstein in the National park of the Saxon Switzerland – and the beautiful golden Prague.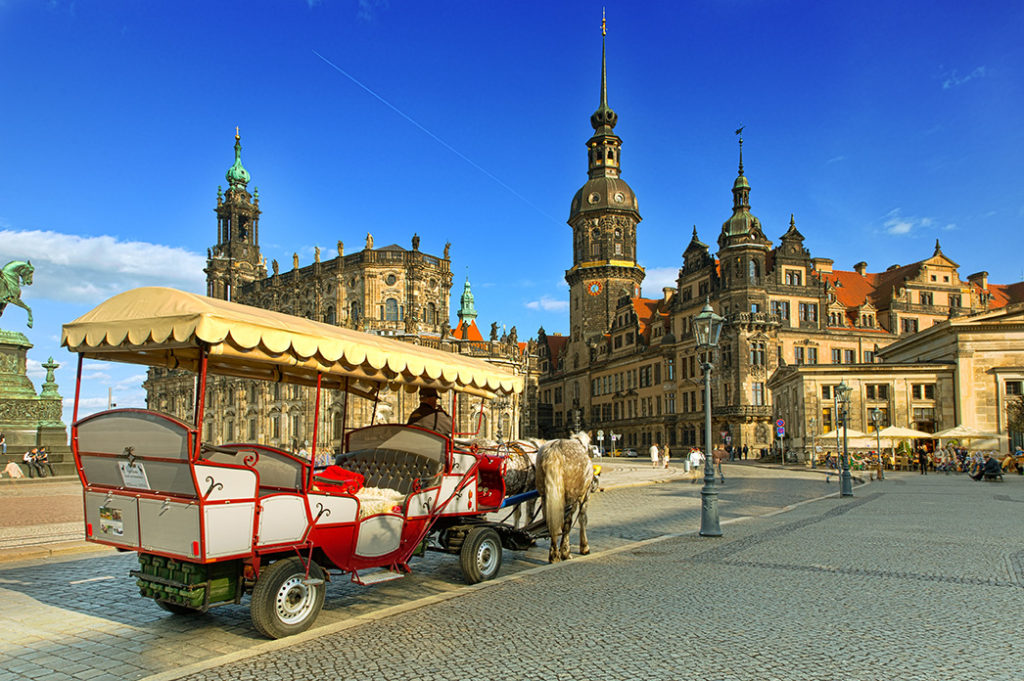 4 days / day trips / adaptations as desired
Day 1 - Departure from home - Stopover in Riesa - Arrival in Dresden On the outward journey we will make a stopover at the Porsche / BMW Leipzig automobile works. After arriving in Dresden and moving into the accommodation, first explorations on foot through the city centre.
Day 2 – Tour through Dresden – oldtown – boat tour – museums Dresden Zwinger, Semper Opera House, Green Vault (Grünes Gewölbe), Frauenkirche - sightseeing hopping at its best. Modern Dresden pulsates in Neustadt district, where colourful trendy pubs promise an exciting day out.
Day 3 – Excursion – Sächsische Schweiz – castle Königstein – Prag Many hiking trails lead the way through this unique landscape of the Sächsische Schweiz. A visit to the centre of the national park in Bad Schandau informs interesting and interactive insights into the geological formations, nature and cultural landscapes of the Elbsandsteingebirges.
Day 4 – Arrive back home Fantastic days are coming to an end in Dresden. After breakfast you start your journey home.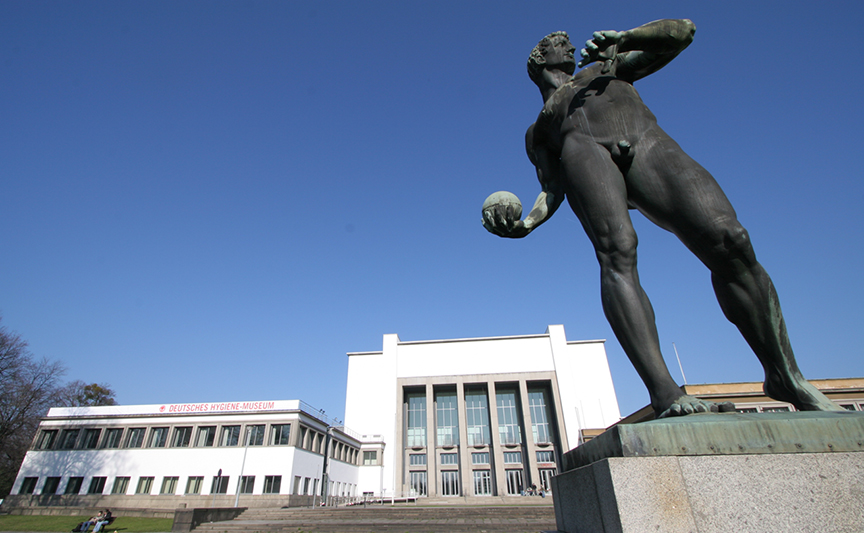 No entry at the Hygiene Museum
How can brain waves be measured? How does artificial intelligence develop? All this and much more can be experienced interactively in the museum.
Coach
We organise the arrival and departure with our reliable contractual partners in our own coach.
Train
A cheap alternative to bus transport is the train journey to Dresden. This is especially recommended for small groups.