Students from all over the world come to this renowned university town by the Thames with its venerable colleges. You feel as if you are in a Harry Potter movie when you visit the legendary Christ Church college or the Bodleian library. Oxford had many famous scholars – find out who studied here. Try out punting and enjoy the student flair in the cafés and parks. Winston Churchill was born in Blenheim Palace not too far away. Enjoy an excursion to this impressive palace, to the birthplace of William Shakespeare in Stratford-upon-Avon, a discovery tour through Warwick Castle and of course a daytrip to London are highly recommended.
A school trip to Oxford is especially suitable for students 16 years and over. Demanding themes and excursions can be prepared pre-trip in the classroom.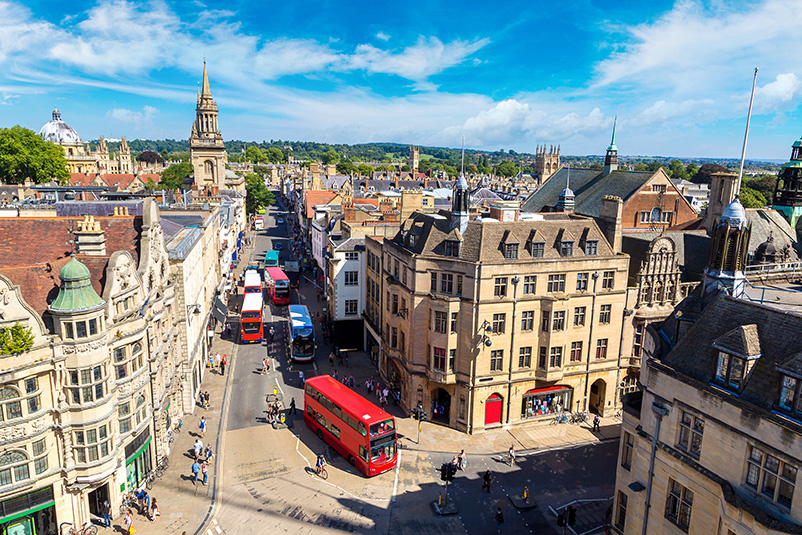 6 days / 3 nights, 2 night cruises, extension day possible
Day 1 - Departure from home (overnight trip) Evening departure towards Dunkirk or Calais. You will cross the English Channel on a ferry heading for Dover - from afar, the famous white cliffs of this historic fortified town flash and greet the travellers.
Day 2 - Stopover in Canterbury - Arrival in Oxford On the way to Oxford - stopover in Canterbury. In the early evening, the host families pick up their guests at the coach.
Day 3 - Day trip to London Enjoy the diversity of the fascinating multicultural metropolis of London and the many famous attractions of the different parts of the city!
Day 4 - Day trip to Stratford-Upon-Avon - William Shakespeare Visiting William Shakespeare's hometown offers an exciting journey back in time and you get very close to Shakespeare and the everyday life of people in the 16th century.
Day 5 -Visit Oxford College - Departure - Night Drive Visit the famous colleges of the university city of Oxford. The corridors and hallways of Christ Church College were used as filming locations for Harry Potter films.

DEPARTURE: An eventful class trip comes to an end today. Evening departure to Dover and crossing to the mainland.
Day 6 - Arrival at home Arrival at home in the course of the day.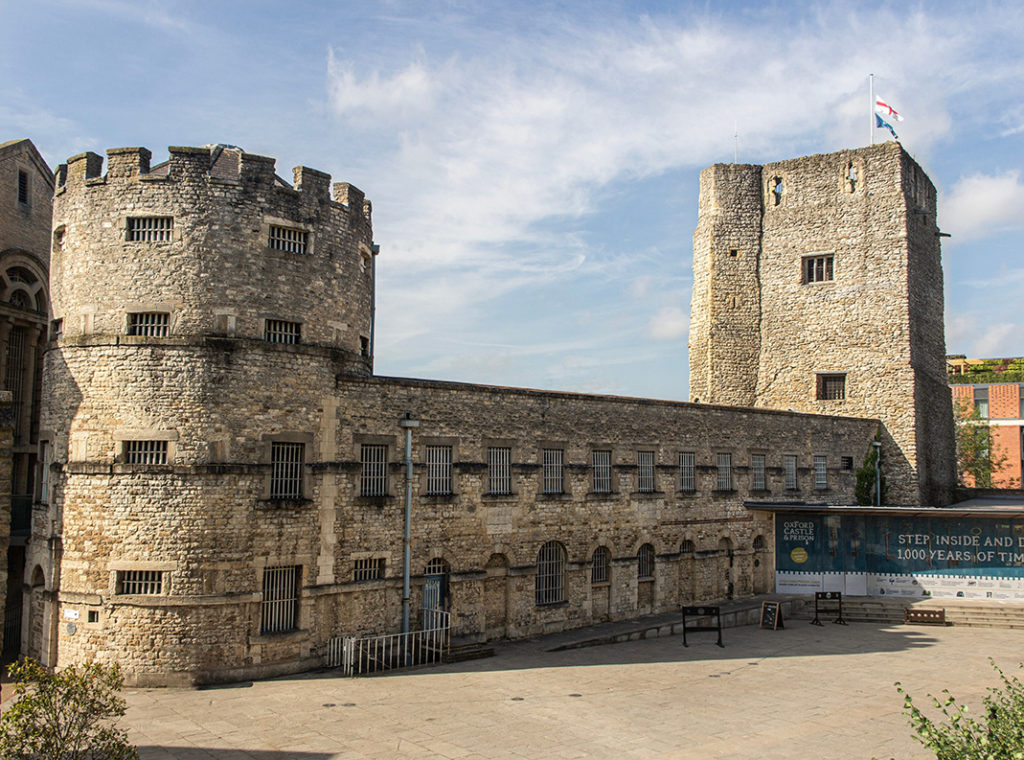 Oxford Castle & Prison
At Oxford Castle & Prison, a costumed guide leads you through the 1000 year old history of Oxford. The castle is partly dilapidated and surrounded by a moat. High up on St. George's Tower you can marvel at the breathtaking view.
Coach
We have been working successfully for decades with selected bus companies that take you to your destination safely and in good spirits.
Ferry
Crossing from Calais to Dover in a modern canal ferry with beautiful views of the white cliffs of Dover.