The Scottish metropolis welcomes its visitors with a fascinating atmosphere of tradition and modernity - Romans, Vikings and clans have lived here. Edinburgh is one of the most beautiful capitals in Europe and the centre of culture, architecture and history - the ideal starting point for a walk on the West Highland Way.
We recommend a trip to Scotland for anyone who already knows London and the South of England. The Scots speak a strong dialect that you quickly get used to. A study trip to Stirling, Edinburgh or Perth should be planned with students from Year 9.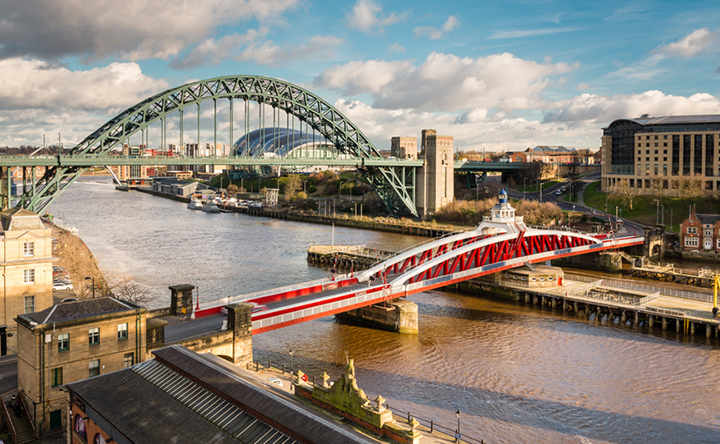 7 days / day trips / night ferry / adaptations as desired
Day 1 - Departure from home Departure in the morning towards Amsterdam. On board a modern night ferry you set course for Newcastle.
Day 2 - Newcastle and Edinburgh's Lively City Arrival in Newcastle, the drive along the east coast of Scotland to Edinburgh passes through the Northumberland National Park. City tour and time to discover the city on your own.
Day 3 -The Highlands - Loch Lommand and the Trossachs STIRLING Castle and Old Town, then drive through the Highlands, to Loch Lomond - one of Scotland's most beautiful landscapes.
Day 4 St Andrews and the fishing villages of Fife Cross the Forth Road bridge into the Kingdom of Fife, passing the coastal villages of East Neuk , ST ANDREWS is the highlight of the day.
Day 5 A day in Edinburgh City tour, time for the "Museum of Scotland" and Edinburgh Castle with breathtaking views over the city, city rallye
Day 6 - Journey home with a stop at Harry Potter Castle Day trip to Alnwick Castle known as the Harry Potter Castle. The gardens invite you to take an extensive walk. In the late afternoon the cruise ship departs for Amsterdam.
Day 7 - Day trip from Germany Arrive in Amsterdam in the morning and reach your home town in the evening.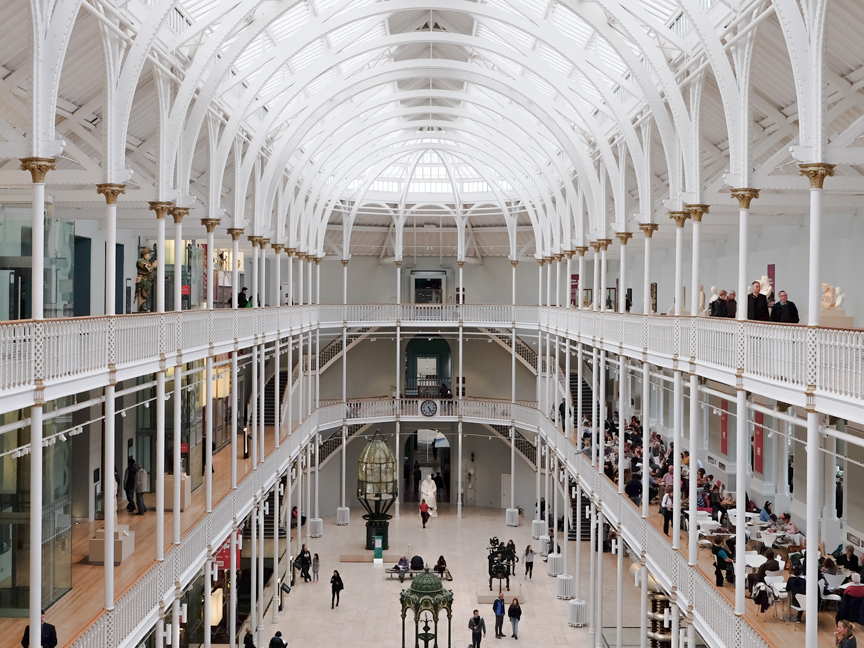 Roof Terrace of the National Museum of Scotland
The National Museum is an amalgamation of two museums, the Museums of Scotland and the Royal Scottish Museum. Here you can marvel at collections of Scottish antiquities, culture and history, as well as science, technology, natural history and world cultures - admission is free. Be sure to finish your visit to the museum on the 7th floor for a 360-degree view over Edinburgh.

Coach
We have been working successfully for decades with selected bus companies that will bring you safely and in good spirits to Amsterdam.

Ferry
On board a modern DFDS-Seaways night ferry you set course for Newcastle. Evening catering at the onboard buffet.