A school trip to Hastings led to the founding of SENLAC Tours. Angelika arrived as teacher with a school group in Hastings, met Bryan and stayed. Over 36 years ago Angelika and Bryan set the foundation for a successful company. Bryan already had longstanding experience in tourism as he was a director of Study Tours and Angelika brought along knowledge from her teaching years in Berlin. Right from the start, students and teachers came first. Each school trip or teacher trip were and still are built around the individual needs of the group.
Today SENLAC Tours has offices in three countries. It is very important to us to have personal contact with our customers. As Germans and Swiss living alongside our English partners in the UK, we make culture exchange possible. We can offer exclusive insider knowledge to help you plan your group trip.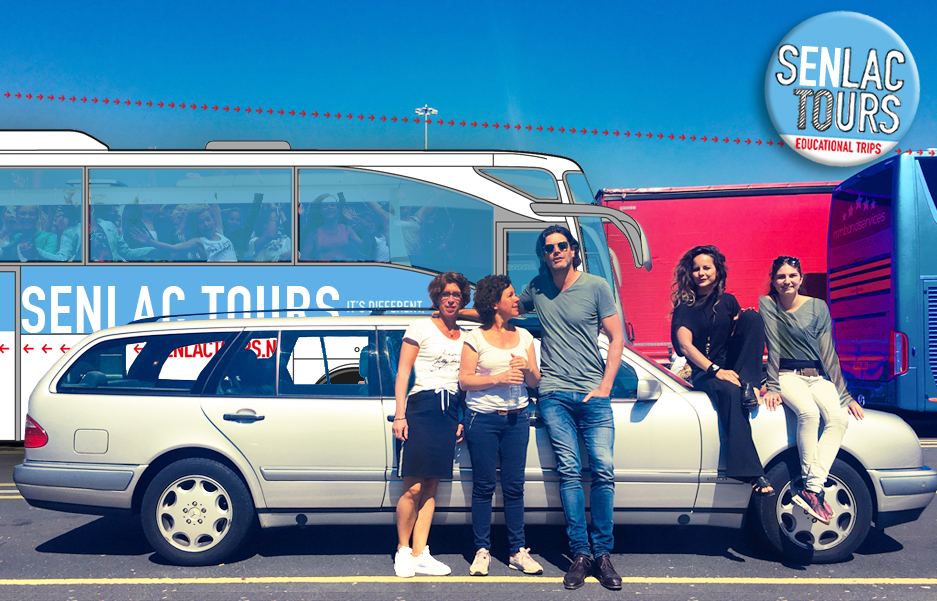 We work closely with Senlac Tours NL. Our colleagues help with planning and booking school trips to the Netherlands and end of year trips to Summercamp Heino (Netherlands). Michiel and his team have a lot of experience with flights and trips to France. The schools from the Netherlands love school trips to Berlin.