Rochester Cathedral towers over this medieval city on the Medway, part of England's cultural heritage. The ruins of Rochester Castle even served as film sets for "Hamlet" and "Henry VIII".
The great English writer Charles Dickens paid tribute to the former Norman fortress of his hometown, its keep and the stately Restoration House in his novels - and the city of Rochester honours Charles Dickens with an annual festival. Many visitors are drawn to this historic site of English history, which is brilliantly illustrated in multimedia form at the Guildhall Museum. Enjoy and discover exciting destinations such as Canterbury and Cambridge and London on your school trip.
A school trip to Rochester is perfect for students of all age groups. Rochester offers diverse and interesting programme possibilities.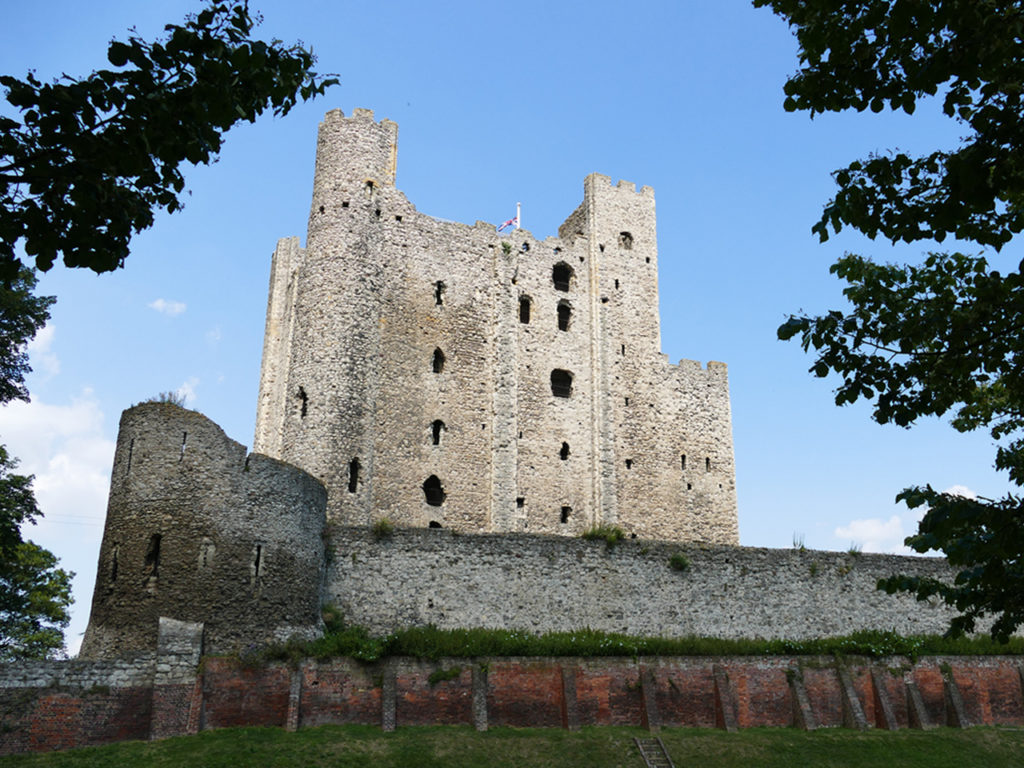 6 days / 3 nights, 2 night journeys
Day 1 – Departure Departure towards Calais-Dover. Take the ferry or the Eurotunnel towards England.
Day 2 - Arrival in Dover - Stopover - Rochester After arriving on the island, a visit to Dover Castle is possible. You will spend the afternoon directly in Rochester, where the host families will welcome their guests in the early evening.
Day 3 - Day trip to Cambridge On a guided walking tour combined with a SENLAC town quiz you can discover this venerable university town. Find out which Nobel Prize winners studied here.
Day 4 – Excursion to Canterbury – Leeds Castle A visit to Canterbury with a visit to the cathedral and/or a boat trip fills the programme in the morning. In the afternoon you will visit the moated Leeds Castle, which is called "the most beautiful castle in the world".
Day 5 – Day excursion to London – Departure in the evening A visit to the capital of England is one of the highlights of every school trip to England. A varied and colourful programme can be put together according to your wishes.

Departure in the evening towards the Eurotunnel. On the motorway we travel through France, Belgium and the Netherlands back to Germany.
Day 6 – Arrival at home Arrival at home in the morning.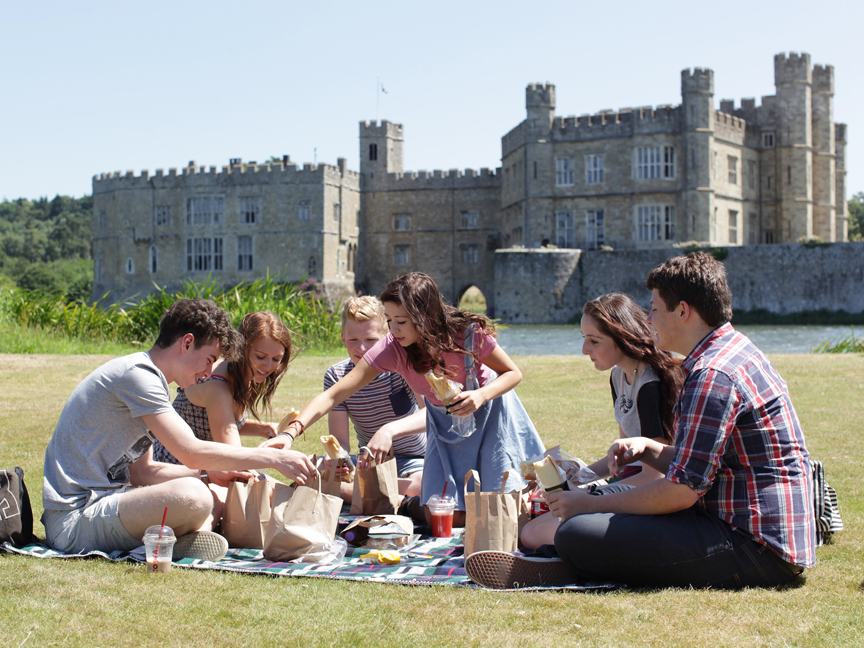 Castles and fortress hopping
Excursions to the impressive castles in and around Rochester, mainly in the county of Kent. On a school trip you explore the Rochester Castle, the Upnor Castle, the Leeds Castle, Dover's coastal fortress Walmer Castle and the highly recommended Hever Castle with its gardens and water maze. All have a long and varied history and lived through several eras.
Rochester Castle Well-preserved Norman Romanesque castle on square keep dating from 1120 on the River Medway
Rochester Cathedral Second oldest cathedral & episcopal see in England, two styles: Norman & English Gothic
Charles Dickens Rochester was the place of inspiration and work of the famous author
Guildhall Museum On Medway's history journey that began 200,000 years ago with a flint axe
Rochester High Street Shopping and pedestrian street with historic 17th and 18th century houses
Restoration House Rare example of an Elizabethan town house. Only open for a few days
Temple Manor Rarely preserved 13th century house that belonged to the Knights Templar
Eastgate House Town house full of stories: it was a family home, boarding school, hostel, museum and inspiration for C. Dickens
Huguenot Museum History of Britain's first refugees and their crafts, trades and skills that influenced the country's development
The Vines Small green space with church in the centre - monks first grew grapes here in the Middle Ages.
Royal Engineers Museum Interesting exhibits, such as the first torpedo or a map of Waterloo
Upnor Castle An artillery fort in the village of Upnor on the River Medway
Chatham The Historic Dockyard (18th century museum dockyard) and Fort Amherst Heritage Trust
Gillingham Royal Engineers Museum, Capstone Farm Country Park, The Strand Leisure Park.
Leeds Castle One of the most visited moated castles in the middle of a lake
Hever Castle & Gardens 700-year history of Hever Castle is rich and varied - originally a medieval defensive castle - garden with water maze
Canterbury Cathedral city was a pilgrimage site in the Middle Ages, the cathedral is the centre of the Church of England
Dover Entrance to the British Isles, main ferry port for crossings from France and Belgium, Walmer Castle & Gardens
London Capital metropolis with many facets - from royal to urban & iconic
Coach
We have been working successfully for decades with selected coach companies that take you to your destination safely and in good spirits.
Ferry
Crossing from Calais to Dover in a modern canal ferry with beautiful views of the white cliffs of Dover.