Idyllic islands, soft sand dunes and charming coastal towns with a Frisian way of life invite you to take a trip to the North Sea. It can be explored from seven littoral states, including Germany, Belgium, Denmark and the Netherlands. The Wadden Sea is a UNSECO cultural heritage site and, with its ebbing and flowing tides, it offers exciting natural phenomena and unique animal and plant species; guided mudflat walks are part of the standard programme at every location. The Hanseatic cities are "gateways to the world", and the islands offer many boardwalks and dune paths for hiking and cycling, while the numerous lighthouses are landmarks of the North Sea coast - ideal for nature lovers and sports enthusiasts.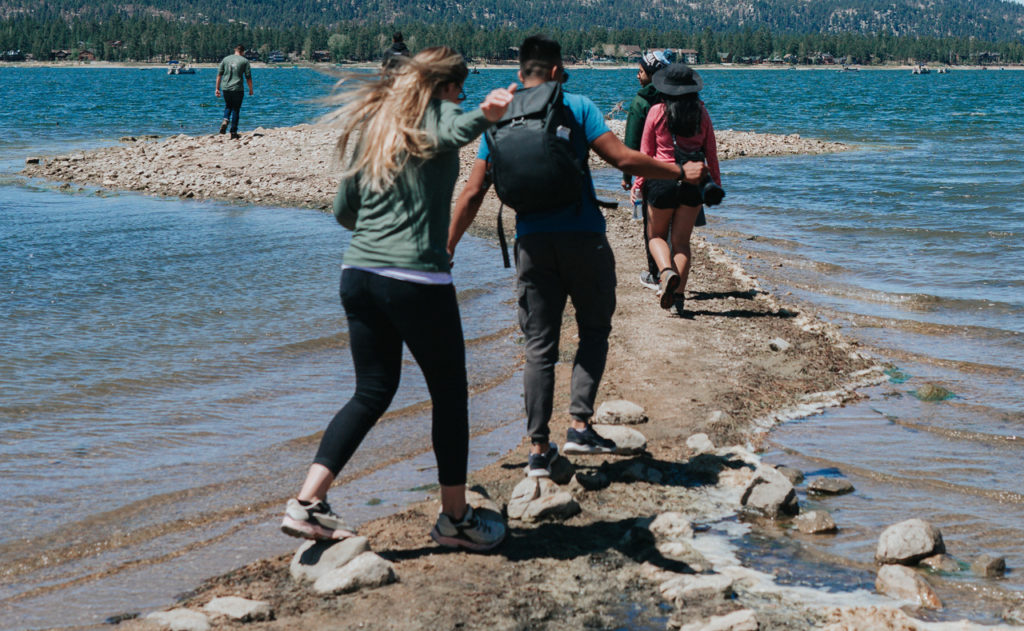 Short trip to the North Sea metropolises
We organise mini cruises from Hamburg, Bremerhaven or Kiel to Amsterdam, Rotterdam, Borkum, Bremerhaven or Helgoland. All you have to do is decide where to go.
Sporting activities such as swimming, paddling, fishing, canoeing, surfing, kite surfing and especially beach or mudflat walks are possible in many places. Different types of accommodation such as island homes, youth hostels, youth villages or dune holiday houses close to the beach are available.
Every kind of sports programme can be offered: tennis, football, basketball, beach volleyball, beach football and, above all, long cycling trips on safe cycle paths through dunes, heaths and beaches. School trips to the fine sandy beaches of the North Frisian islands of Sylt, Föhr, Amrum and Husum or the East Frisian islands such as Borkum, Norderney, Wangerooge, (car-free) Langeoog offer unforgettable experiences through the mix of nature, culture and sporting activities.
The Netherlands, England and Denmark also have impressive beaches along the North Sea.
A school trip to the North Sea coast of Lower Saxony or Schleswig-Holstein combines valuable educational objectives (geography and biology) with the classic North Sea holiday feeling. Learn more about the unique ecosystem of the Wadden Sea and climate change on the seven East Frisian Islands (Borkum, Norderney, Baltrum, Wangerooge, Langeoog...) also called the "Pearl Necklace of the North Sea" or visit the North Frisian Islands Sylt, Föhr, Amrum and Husum.