Amsterdam is both a metropolis and a small town and a new experience for many students. A wide variety of lifestyles have coexisted here for centuries. Tolerance and openness characterise today's Amsterdam, and long forgotten are the days when the city was considered a Mecca for hippies and backpackers. Whether exploring the numerous canals, marvelling at the famous museums and cinemas, visiting the bars and restaurants on Rembrandtplein, shopping or cycling - this city offers everything that is fun for a great school trip!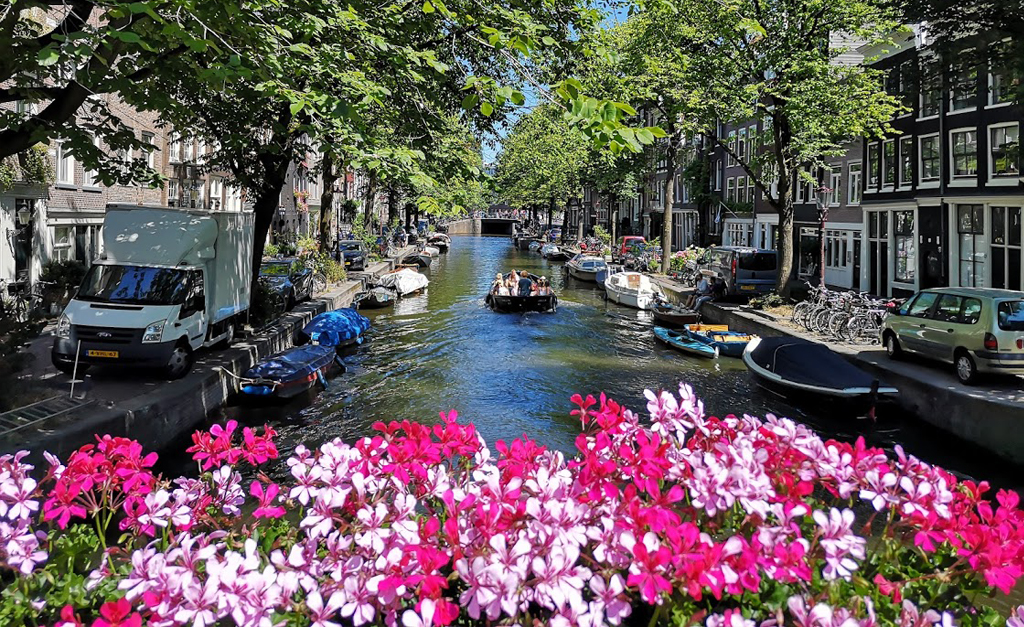 5 days / day trips / adaptations as desired
Day 1 - Arrival and free time Full of anticipation, you set off on your journey to the Dutch capital. After checking into your room, there is still time for a first foray into the city centre.
Day 2 - Amsterdam Tour To get to know the city better, take a canal tour - hello change of perspective. You will pass houseboats, old warehouses, beautiful city mansions and some of the most beautiful bridges. Afterwards, free time for your own visits, e.g. Royal Palace, Anne Frank Museum, Rijksmuseum, Van Gogh Museum and many more.
Day 3 - Day trip to The Hague Seat of the Dutch Government, the International Court of Justice and residence of the Royal Family. Time for individual discoveries, including the Binnenhof, the Knights' Hall, St. Jacob's Church and the fishing port. In between visits to a clog maker, cheese dairy, Heineke brewery incl. tasting.
Day 4 - Free time Today you can choose between an extensive shopping tour through Amsterdam or a free day trip to Rotterdam. Modern architecture grows skywards here, museums recall artists of the past and present. The Euromast, the tallest building in the country, towers 185 metres above this exhilarating city.
Day 5 - Departure day Start of the return journey after breakfast, arrival at the school location around afternoon/evening.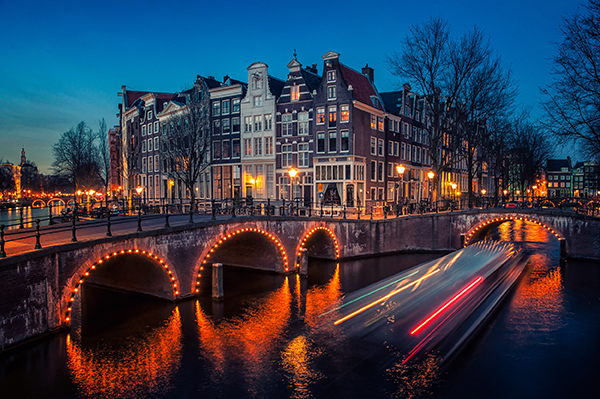 Evening canal cruise
through Amsterdam
Fancy a guided canal trip? Passing famous sights, you can learn about the history and culture of the Dutch metropolis along the way.
Coach
Whether in your own coach or in a long-distance coach, we organise your arrival and departure with our contractual partners.
Train
Depending on where the trip starts from, we will bring you to Amsterdam either by train or by coach.