Berlin Berlin! … Fernsehturm and Alexanderplatz, Brandenburger Tor and Potsdamer Platz, Reichstag and the remains of the Berlin Wall, discover checkpoints, stroll Unter den Linden and along the East-Side-Gallery, get to know the Museumsinsel… discover the world famous sights in the historical Mitte district of this modern metropolis and immerse yourself in the fascinating history and culture of this unique city.
Discover the historical echoes of Prussian emperors and kings at the Sanssouci Castle  in Potsdam. The excursion to this town close to Berlin promises fun and excitement, especially behind the scenes in the Filmpark Babelsberg.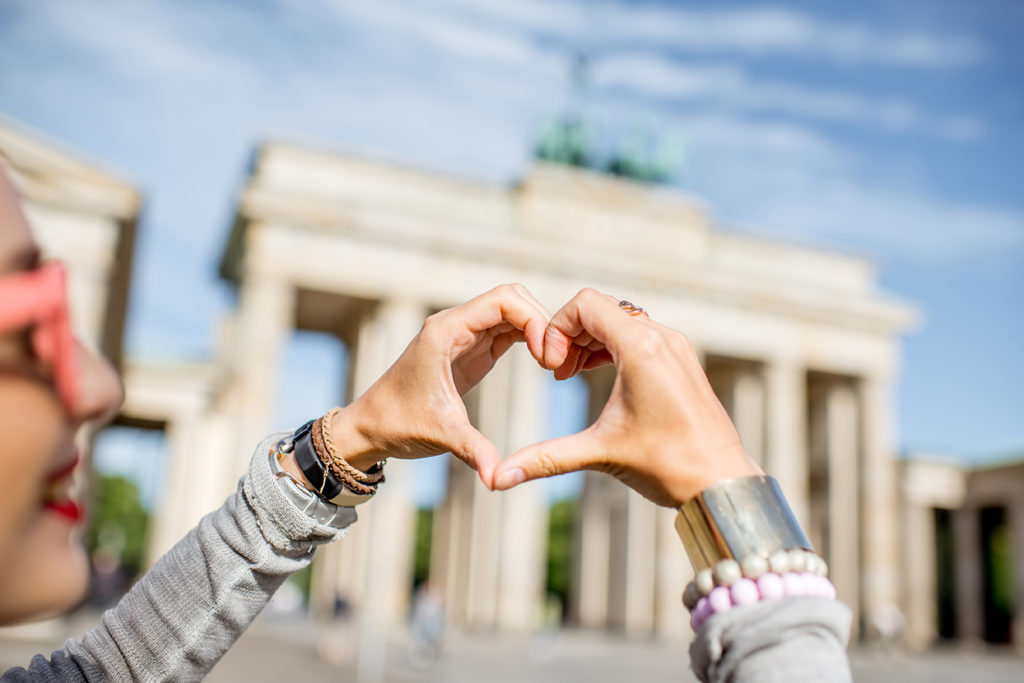 4 days / day trips / adaptations as desired
Day 1 – Departure from hometown Arrival in Berlin during the day. Check in at the designated location and first discovery of the surrounding area by foot.
Day 2 - Discover Berlin – Highlights – Museums – Madame Tussauds, Dungeon Top sights such as Alexanderplatz, the Berlin TV Tower, the Rotes Rathaus, the Unter den Linden boulevard, the Brandenburg Gate and the Reichstag form the historic centre of Berlin and are wonderful to combine as a walking tour or by bike.
Day 3 – Day excursion to Potsdam – discover the town – film park Babelsberg In the extensive Sanssouci Park, the imposing New Palace and the Orangery with its observation tower will delight visitors. The Filmpark Babelsberg offers a contrasting programme. Get a glimpse behind the scenes and enjoy the impressive action shows and stunts.
Day 4 - Departure A last trip to the TV tower to take in a marvellous view of a fantastic city.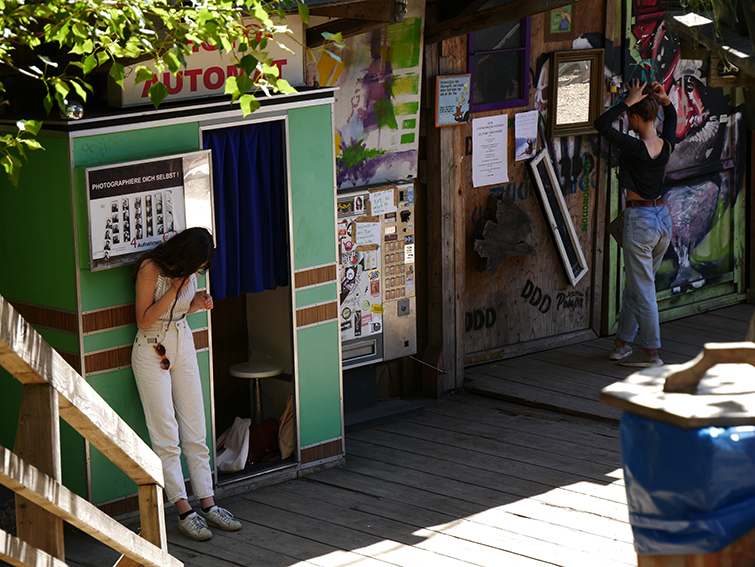 Flashlights in Berlin
There are around 18 shabby but iconic photo booths dotted around Berlin and they are well worth a visit; a cheap and unique experience, the black and white photo strips also make a perfect souvenir. Squeeze into the booth and see how many you can fit in one picture - fun guaranteed!
Find the photo booths
Coach
We organise the arrival and departure with our reliable partners in a coach.
Train
A cheap alternative to bus transport is train travel. This is especially recommended for small groups.