This popular student town is lively and modern, arty and musical. Car producer BMW and MDR broadcasting company offer insights into their daily lives. The Völkerschlachtdenkmal and the City-Hochhaus are distinct and full of history. The water sport paradise Markkleeberg or "Little Venice", invite visitors to try out adventurous sporting activities.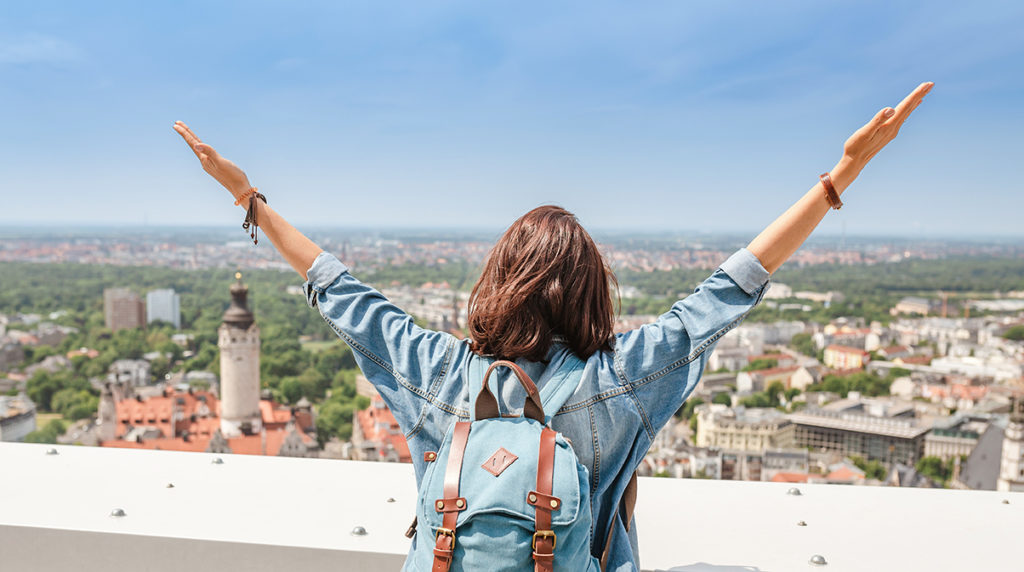 5 days / day trips / adaptations as desired
Day 1 – Departure from home – discover Leipzig You arrive in Leipzig and check in. Get an overview over this amazing city from the viewing platform of the City-Hochhaus in 140 meters. The center of Leipzig offers you the market square with the town house, the Augustusplace with the Gewandhaus and the opera, the significant Thomaskirche and St. Nikolai.
Day 2 – Music, art, history and more... Music fans can follow in the footsteps of great musicians such as Bach, Richard Wagner and Mendelssohn Bartholdy in Leipzig. Art lovers are also sure to be drawn to the art hotspot "Baumwollspinnerei" with its innovative galleries, studios and cafés. The huge panorama round pictures by the artist Yadegar Asisi are famous throughout Germany and can be marvelled at in the "Panometer Leipzig".
Day 3 – Excursion into the »Leipziger Neuseenland« Wild water rafting in the canoe park in Markkleeberg, water ski course on the Kulkwitzer lake, carriage rides and boat tours. The New Lakes, such as "Markkleeberger See" or "Cospudener See", are flooded former quarries. On sunny days, these popular water sports paradises in the south of Leipzig can be reached quickly.
Day 4 – Discover »Leipzig South« – canoe tour through »Little Venice« The hip street Karl-Liebknecht-Straße is lively and popular with students in the southern part of Leipzig. Enjoy a guided canoe tour from the city harbour to "Little Venice". Leipzig was once deemed a lakeside resort.
Day 5 – Depature After breakfast it's time to say goodbye to Leipzig. A highlight at the end is a guided tour at the BMW or Porsche factory in Leipzig. Arrival at home in the course of the day.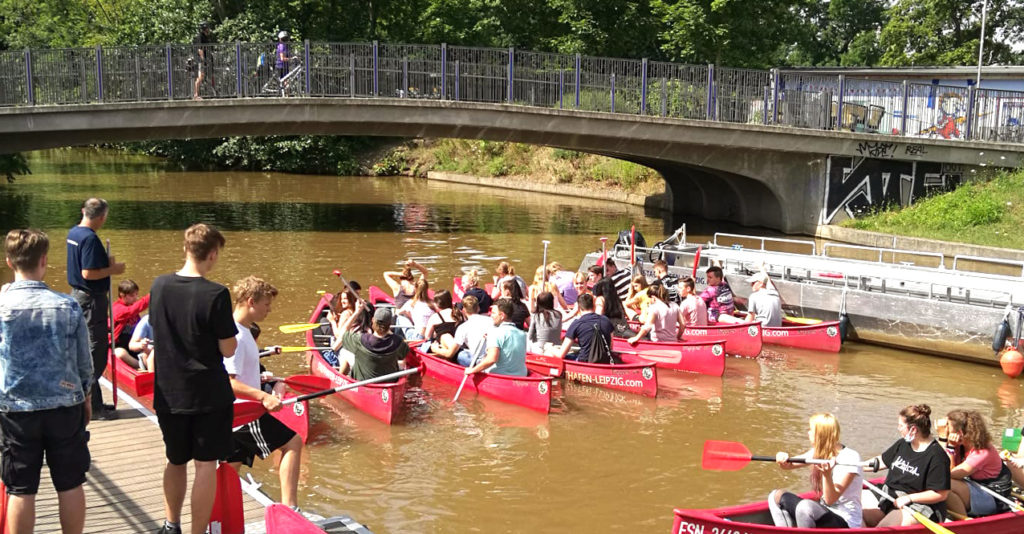 Canoe tour on the Karl Heine Canal
On your marks, get set… and paddle away; the canoe tour on the Karl Heine Canal is a great challenge for the whole class. You'll get to know Leipzig in a completely different way. From the water you are constantly on the move and can experience the charm of the industrial architecture as you go.
Coach
We organise the arrival and departure with our reliable partners in a coach.
Train
A good alternative to coach transport is the train journey to Leipzig. This is especially recommended for small groups.