You can get to know the thousand-year-old market town of Andover on attractive "city paths"; it is also an ideal starting point for visiting UNESCO World Heritage sites such as Bath and Stonehenge and the unique city of Salisbury. In summer, a day at the beach in Bournemouth is the highlight of a school trip. There are also fascinating things to discover in Winchester and the New Forest National Park.
A school trip or study trip to Andover is ideal for students and teachers of all grades. Our homestay supervisor only accepts a few guests, meaning she is committed and always available. In addition, our emergency telephone number is reachable 24 hours a day during your trip.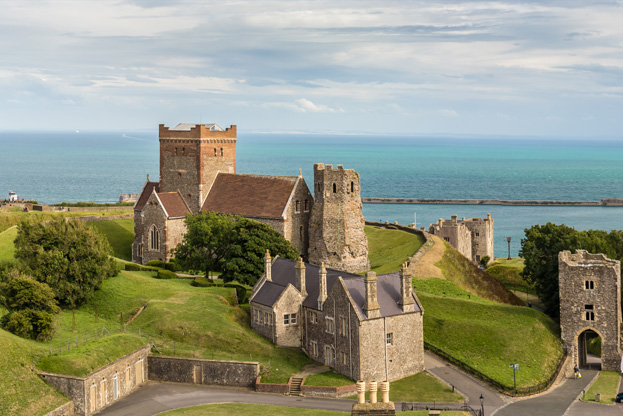 6 days/3 nights, 2 night journeys, extension day possible
Day 1 - Departure from home From Calais you cross the English Channel by ferry to England.
Day 2 - Arrival in Dover - Dover Castle - Winchester Stopover - Arrival in Andover After arriving in Dover, you might have a stopover in medieval Winchester depending on your driving time. You could visit the historic table in the Great Hall of the ruined Winchester Castle, where King Arthur and the Knights of the Round Table sat. In the early evening, you will be welcomed by your host families at the coach.
Day 3 - Day Trip - Bath - Stonehenge Directly after breakfast, you head to elegant Bath with its ancient Roman Baths, a UNESCO World Heritage Site. On the way back, visit the legendary Stonehenge.
Day 4 - Day Trip - Lulworth Cove - Durdle Door - New Forest - Salisbury - Bournemouth Walking on the Jurassic Coast: Lulworth Cove is a rocky basin with a white beach and azure waters. The extraordinary rock bridge Durdle Door is the landmark of the Jurassic Coast and is a UNESCO World Heritage Site.
Day 5 - Return journey with stop in London In the fantastic metropolis of London, you can explore the world-famous sights and attractions of the most famous districts with a city tour. In the evening, depart for the Eurotunnel to catch the train to France.
Day 6 - Arrival at home Arrival at home in the course of the day.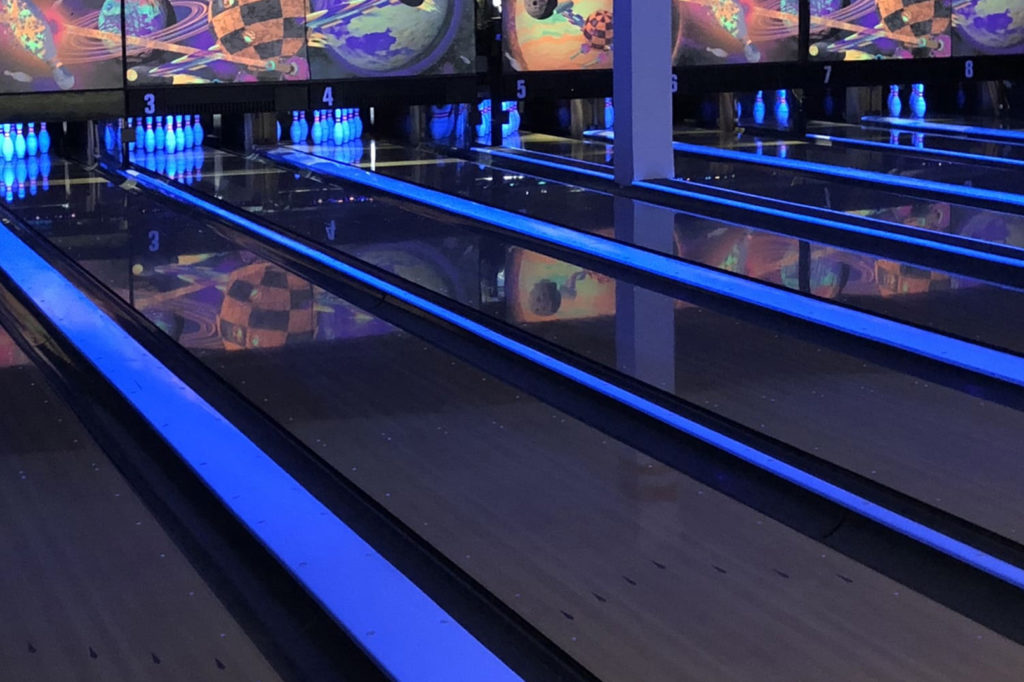 Riverside Bowl
Bowling and miniature golf with a difference. At Riverside Bowl you can play in the dark, making it a fluorescent dream world for young and old.
Coach
We have been working successfully for decades with selected coach companies that will take you to your destination safely and in good spirits.
Ferry
Crossing from Calais to Dover in a modern canal ferry with beautiful views of the white cliffs of Dover.