The school trip to the wildly romantic Emerald Coast of Brittany offers swimming and fun active water sports by the sea. The beach of Saint-Malo has many activities available such as kayaking and a range of small bays with shimmering turquoise water suitable for bathing and relaxing. The old town, surrounded by the impressive historic city wall, is particularly beautiful due to the small winding streets and stone houses with typical French cafés and delicious specialities. A guided tour through the old pirate town is highly recommended due to its interesting history and the forts which are only accessible on foot at low tide or by boat at high tide, such as Fort du Petit Bé.
We recommend a school trip to St. Malo for students aged 14 and older.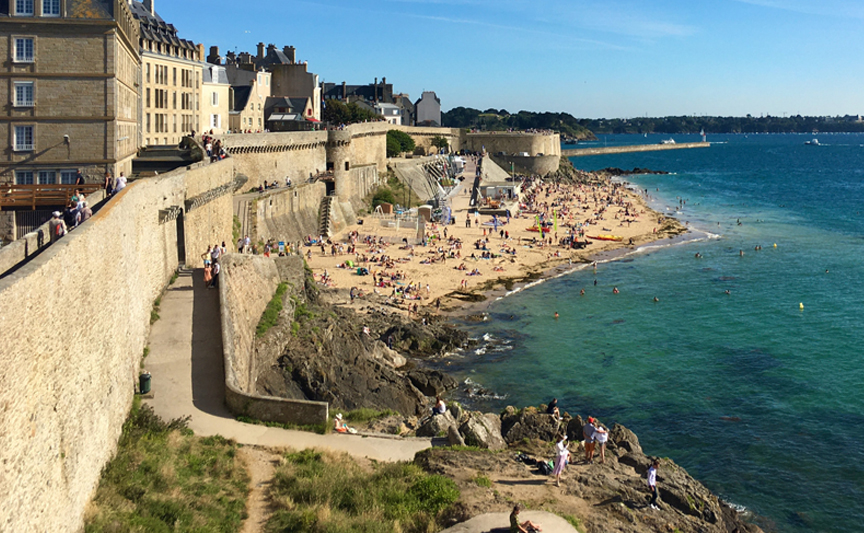 7 days / 4 nights, extension days possible
Day 1 - Arrival and free time Start of the tour in the morning, arrival in the afternoon, check-in and free time.
Day 2 - Saint Malo City Tour Visit to the Grand Aquarium and free time for individual activities.
Day 3 - St Vincent Visit Porte St Vincent, the Grande Porte and St Vincent Cathedral.
Day 4 - Mont-Saint-Michel to Oyster Tasting Tour to the world-famous monastery castle of Mont-Saint-Michel. Afterwards, stroll through the picturesque alleys of the "magical mountain of faith". On the way back, stop in the fishing village of Cancale - beach walk and oyster tasting possible.
Day 5 - Cruise to Jersey Channel Island of Jersey - Breathtaking landscapes, spectacular coastlines, dreamy bays and fine sandy beaches await you today on your full-day island tour.
Day 6 - Trip to Rouen City tour of the northern French capital of Normandy.
Day 7 - Departure Day Start of the return journey after breakfast, arrival at the school location around afternoon / evening.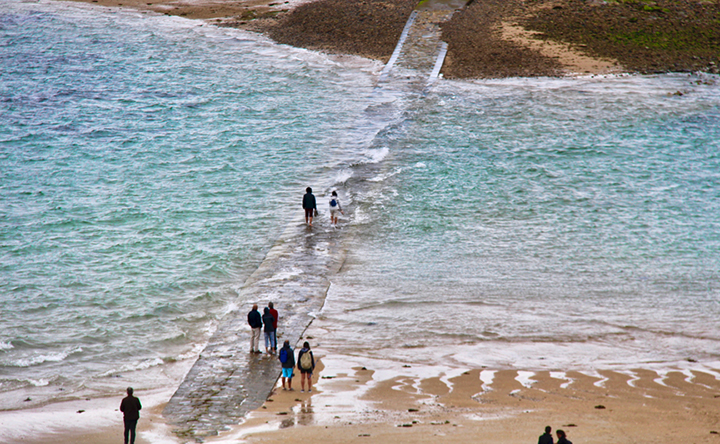 Tides from two perspectives
Saint-Malo is located in the bay at Mont Saint-Michel which boasts one of Europe's biggest tidal ranges, with a height difference of 14 metres. The dikes at Sillon and Rochebonne offer the best view of the wild tidal sea. At low tide, the sea reveals its treasures; tide fishermen then have an hour to fill their buckets with crabs, prawns and mussels. For another view of the tides, visit the nearby La Rance tidal power station, a unique energy generation project. Guided tours for both are recommended.
Coach
We organise your journey to and from St. Malo in a fully equipped coach with our reliable contractual partners.
Flight
Alternatively, we will be happy to make you an offer for arrival and departure by plane.