Summercamp Heino welcomes all nature, adventure and sports lovers! The 16-hectare camp is idyllically located in the middle of the Netherlands. It offers an incredible variety of activities that are ideal for strengthening team spirit and cohesion within the group. Whether swimming, canoeing or archery - there is something for everyone. Alternatively, excursions to the most beautiful metropolises, such as Amsterdam, with world-famous sights and numerous cultural treasures are also on offer.
You won't be bored at Summercamp Heino, because there's plenty to do here: cinema, disco, swimming pool, bathing lake, sports hall, barbecue area, canoeing, archery, high ropes course, climbing hall and bungee run.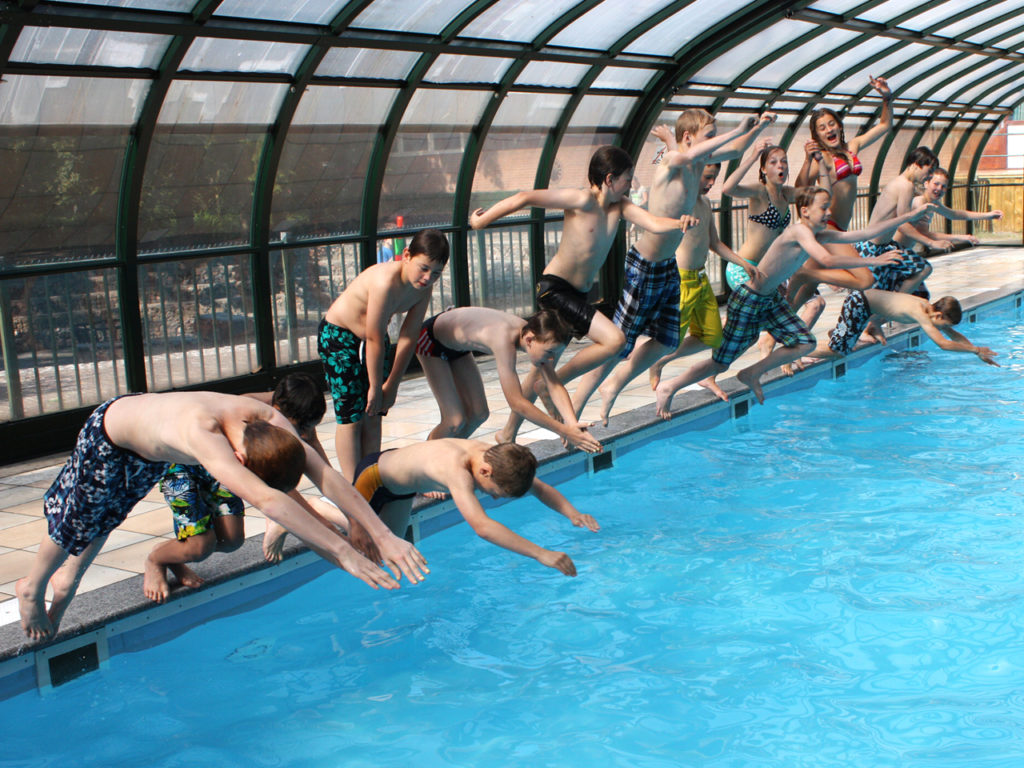 5 days / day trips / adaptations as desired
Day 1 - Start of the journey in the morning Arrival in the afternoon/evening, room check-in and free time
Day 2 - Activities at the camp Use of the activities offered within the camp, campfire and barbecue in the evening
Day 3 - Day trip to Amsterdam Various visits possible, e.g. canal cruise, city tour, Van Gogh Museum, Anne Frank Museum, Amsterdam Dungeon, Madame Tussauds
Day 4 - Drive to the sea Day sailing trip to rustic villages that invite you to go ashore
Day 5 - Departure Day Start of return journey after breakfast, arrival at school location around afternoon/evening
Coach
Whether in your own coach or in a long-distance coach, we organise your arrival and departure with our contractual partners.