The sound of the sea, crystal-clear water, white sandy beaches, idyllic fishing villages, historic Hanseatic cities, Mecklenburg-Vorpommern, Germany's sunniest and most popular federal state, entices visitors with fascinatingly varied experiences. Enjoy relaxing Baltic Sea beach days in Kühlungsborn or Warnemünde, stimulating museum visits and exciting excursions to Rostock, Wismar, Schwerin or Stralsund.
Surfing in Rerik, skiing in summer or courses in the climbing forest - we will be happy to find suitable activities for an extraordinary school trip.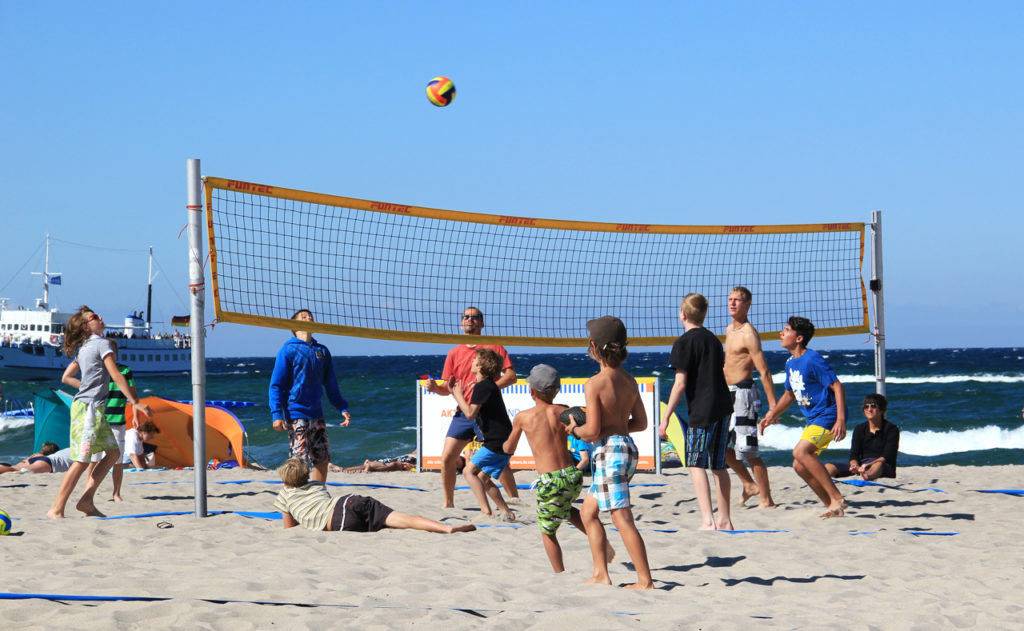 5 days / day trips / adaptations as desired
Day 1 - Arrival and free time Start of the journey in the morning. Arrival in Kühlungsborn in the course of the day. After moving into your accommodation, free time: swimming, beach volleyball, sailing, surfing...
Day 2 - Day trip to Rostock - Alpincenter Wittenburg About 40 kilometres southwest of Schwerin, you can even go skiing or snowboarding in summer at the Alpincenter. Those who don't like the snow can also try out the go-kart track, the high ropes course or water skiing.
Day 3 - With the "Molli" to Bad Doberan - Heiligendamm - Kletterwald Kühlungsborn After breakfast, you will take the famous "Molli" steam train to Bad Doberan to visit the Doberan Minster. In the afternoon you can explore the climbing forest in Kühlungsborn with lots of fun, team spirit and thrills.
Day 4 - City and bathing fun - Wismar - Stralsund or Ribnitz-Damgarten In the Ozeaneum in Stralsund, you can marvel at underwater worlds and unique sea creatures of the northern seas. On the way back, you can take a detour to the amber town of Ribnitz-Damgarten.
Day 5 - Departure Day Start of the return journey after breakfast. Perhaps a last short walk on the beach? Arrival at home in the course of the day.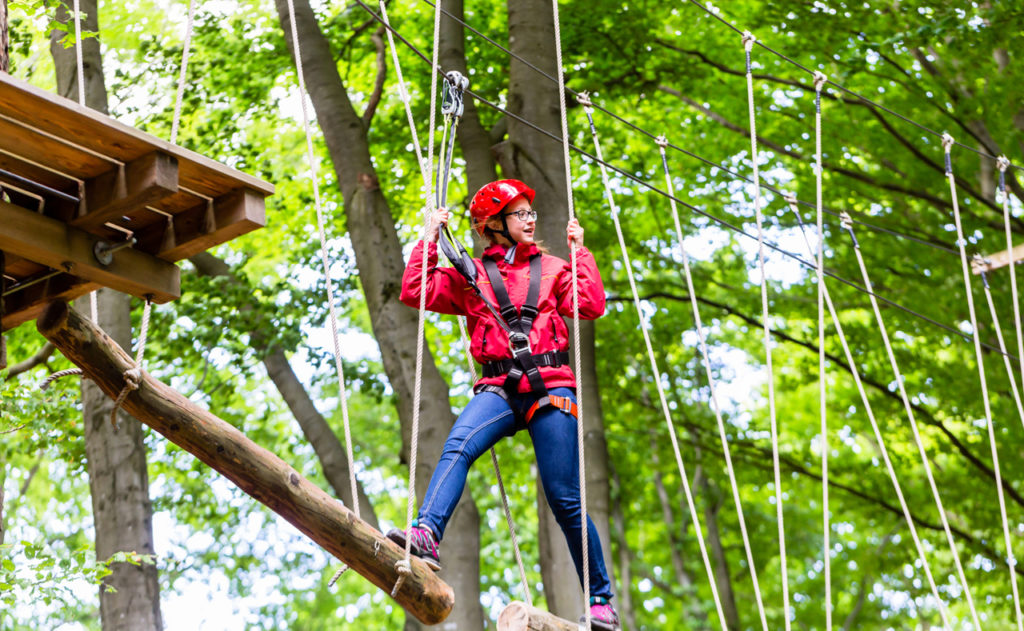 Have fun in the climbing forest
Climbing in the Kühlungsborn town forest. The unique location directly behind the beach promenade and the beautiful trees make this climbing forest one of the most stunning in Germany. Here you can cycle 10-metre high bike trails, try out the 103-metre-long ropeway or do a base jump from a height of 10 metres.
Heiligendamm seaside resort White town by the sea more
City tours we organise tours through Rostock, Wismar, Stralsund and Schwerin
Darwineum Zoo 80 animal species live in Rostock Zoo more
Shipping Museum History of shipping in Rostock more
Lighthouse near Warnemünde and Bastorf
Warnemünde Museum of Local History Discover history in the folklore museum more
Alpincenter Skiing and snowboarding in Hamburg-Wittenburg more
Amber Museum extensive amber collection in Ribnitz-Damgarten more
Mini-Land MV faithful reproductions of historical landmarks of the state
Bird park Marlow

the most beautiful bird park in northern Germany

more
Ozeaneum Stralsund discover the world of the northern seas more
Climbing forest Kühlungsborn Climbing fun in the Kühlungsborn town forest
Taster Course Surfing Water Sports Activities in Rerik
MS Báltica Baltic Sea mini-cruises to the Mecklenburg Bay
Bodden-Therme sports and adventure pool in Ribnitz-Damgarten
HanseDom amusement park and water park in Stralsund more
Wonnemar Wismar pure bathing & wellness pleasure
Coach
We organise the arrival and departure with our reliable partners in a coach.
Train
A good alternative to coach transport is the train ride to Kühlungsborn. This is especially recommended for small groups.