Walking far out to sea? This is the feeling conveyed by the almost 300-metre-long pier in Boltenhagen. A long bathing beach, dunes, cliffs and hilly coastal landscapes surround this tranquil Baltic Sea resort, which is particularly popular with water sports enthusiasts. Cycling and hiking trails follow the sea and cross idyllic natural landscapes, while boat trips pass sandbanks complete with seals and resting places for cormorants and sea eagles.
Nearby, Hamburg, Lübeck, Wismar or Schwerin are beautiful Hanseatic cities with impressive sights, and a stroll through the city or a harbour tour rounds off an exciting school trip.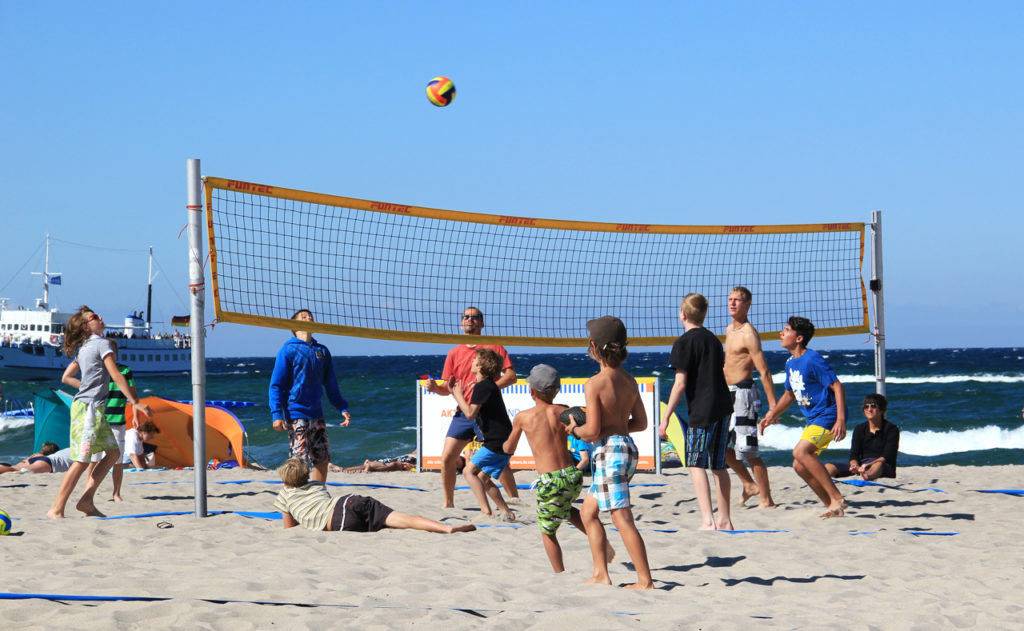 5 days / day trips / adaptations as desired
Day 1 - Departure from home - Arrival at the holiday park After moving into your accommodation, explore the surrounding area, enjoy beach activities or take a beach walk to Boltenhagen and visit the pier.
Day 2 - Excursion to Hamburg or Lübeck Excursion to Hamburg: A city tour or harbour tour in the Hanseatic city of Hamburg offers impressive insights into the Hanseatic metropolis steeped in history. Programme as desired: Dialogue House, Hamburg Dungeon, Miniature World, Mystery House.
Day 3 - Excursion to Hansa Park Sierksdorf - Holiday Island Fehmarn Hansa Park Sierksdorf offers more than 125 attractions. Alternatively: On the holiday island of Fehmarn, a visit to the Meereszentrum (Marine Centre) is inviting, where an underwater tunnel leads through "shark oceans" and exotic coral landscapes enchant in tropical aquariums.
Day 4 - Leisure Day Plenty of time for sports and games, swimming and walks on the Baltic Sea beach, searching for and finding lucky "chicken gods" and for fun leisure activities.
Day 5 - Arrival at home After the suitcases are stowed in the coach, take a walk on the beach and shop for souvenirs in local maritime shops.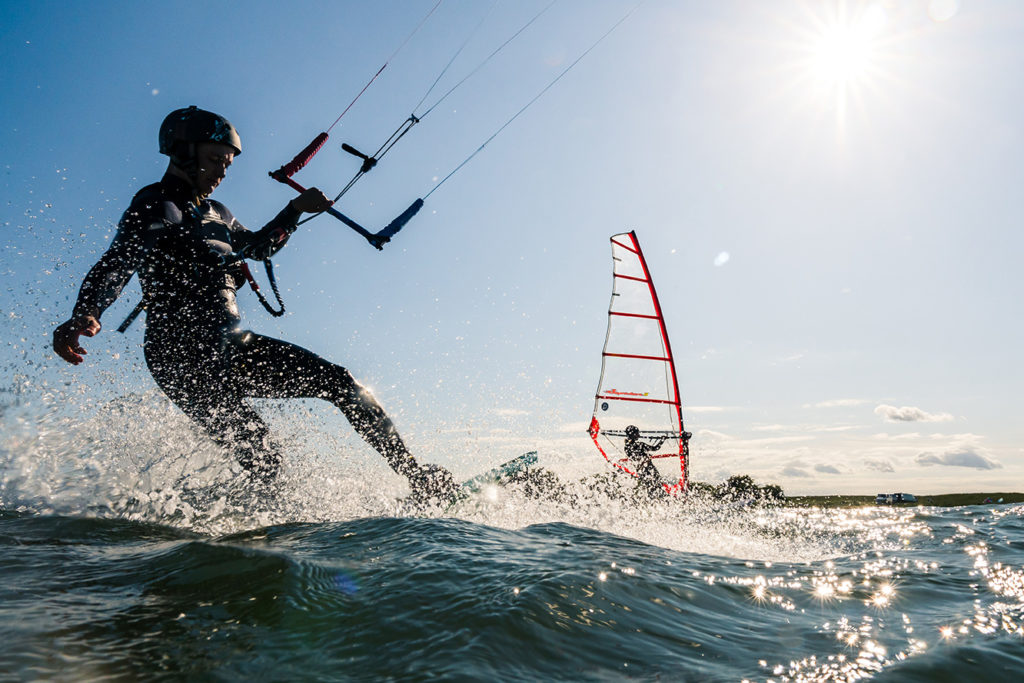 Surfing, kiting, sailing, paddling and lots of sea
The Baltic resort of Boltenhagen not only has one of the most beautiful beaches, but also offers a variety of water sports and other activities.
Fishing harbour Boltenhagen fresh fish and cutter trips, Weiße Wiek
Pier Boltenhagen 290 metres long, beautiful view of the town, coast and Baltic Sea
Butterfly park Klütz 600 free flying butterflies in tropical hall
Climbing Park Boltenhagen Adventure and fun in the treetops at the Baltic Sea
Coach
We organise the arrival and departure with our reliable partners in a coach.
Train
A cheap alternative to bus transport is train travel. This is especially recommended for small groups.