Gabled houses decorate the charming old town of Wismar. Excellent panoramas and an exciting 3D-animation about the famous brick building architecture are offered by the monumental medieval churches of this historic Hanseatic city. Did you know that Störtebecker (a famous pirate) was born here? Take a boat trip on the Baltic Sea and discover the nearby Poel Island, listen to the stories of the seafarers on the Wissemara and the fantastic technical wonderland offered at the phanTechnikum.
Enjoy the beach and the sea in Kühlungsborn or in Warnemünde, surf in Rerik or Boltenhagen and visit other attractive Hanseatic cities like Lübeck, Hamburg, Schwerin…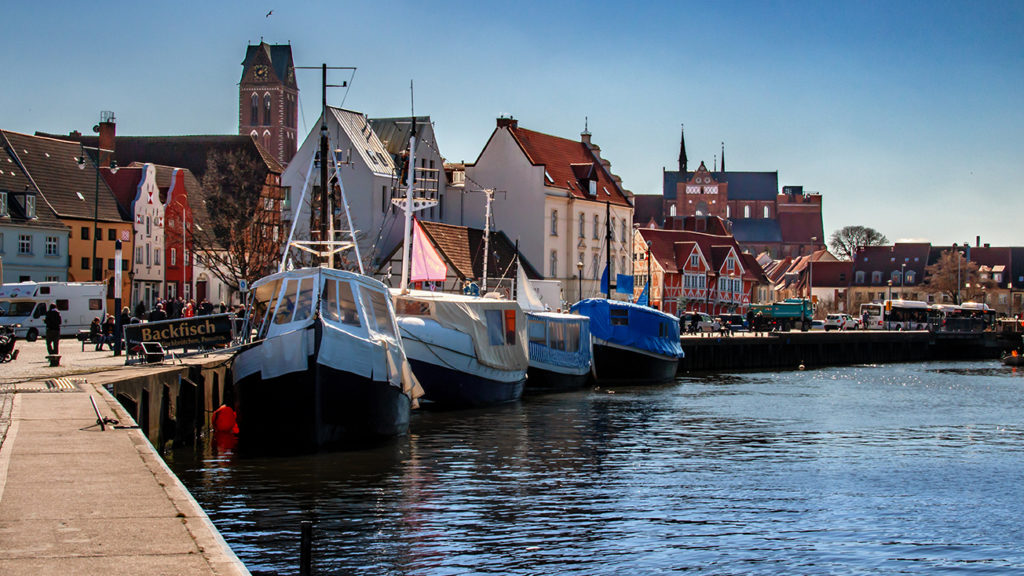 5 days / 4 nights, extension day possible
Day 1 – Arrive in Wismar –Wismar's residence– harbour You arrive during the day in Wismar. After checking in at your accommodation you can discover the centre on foot or take a tour through the harbour district with a view over the overseas harbour.
Day 2 – UNESCO-World Heritage Wismar – phanTECHNIKUM In the phanTECHNIKUM adventure museum, you will get to know scientific and technical phenomena and extremely exciting facts about the 4 elements - fire, water, earth and air at first hand. Experience impressively interactive technical wonder worlds to try and explore.
Day 3 – Excursions to the hanseatic cities Lübeck, Hamburg, Schwerin, Stralsund or Rostock. Each of the Hanseatic cities has its own charm. Explore them with an individually compiled programme.
Days 4 – Insel Poel Spend the afternoon on the island, enjoy the beach by Timmendorf, take a trip on a pedal boat, try out stand up paddling or hike to the lighthouse.
Day 5 – Return home Your school trip to Northwest Mecklenburg ends today. Last souvenirs to look at, take some photos and pack your bag. Arrival at home in the course of the day.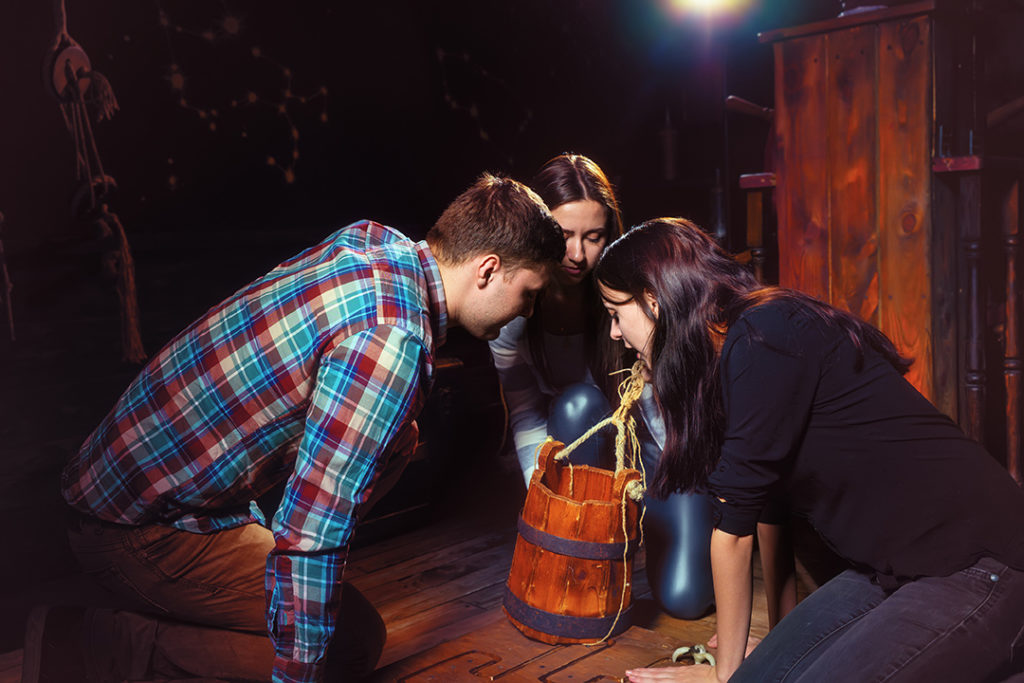 Virtual Reality & Escape Rooms
Are you ready for the thrill? Work as a team and think logically to find the clues and solve the enigmas.
Coach
We organise the arrival and departure with our reliable partners in a fully equipped coach.
Train
A good alternative to coach transport is the train journey to Wismar. This is especially recommended for small groups.