Walk through a famous city gate and taste delicacies in the Niederegger salon on a school trip to the time-honoured Hanseatic city of Lübeck. Marzipan and the Holsten Gate are the internationally-renowned ambassadors of the UNESCO World Heritage city with the seven towers. A walk around the picturesque old town island and along the harbour tells of its Hanseatic history, steeped in tradition. The maritime ambience makes you long for the sea...
Travemünde has been Lübeck's Baltic seaside resort since 1802 and its wide sandy beach, promenade and terraces entice visitors to swim and stroll. The Passat, an impressive sailing ship, is anchored on the banks of the Trave.
A day trip to the nearby Hanseatic city of Hamburg also offers many sights worth seeing.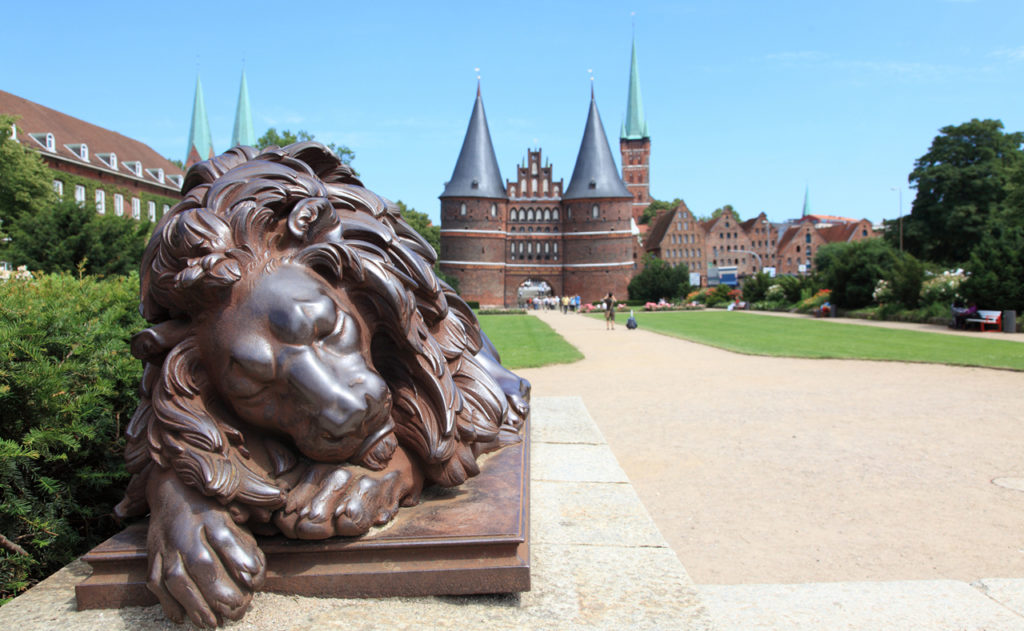 4 days/3 nights, extension day possible
Day 1 - Departure from home - City tour of Lübeck Arrival in Lübeck and check into your room. A stroll through the Holsten Gate leads into the beautiful old town. A subsequent paddle tour starts on the banks of the Wakenitz.
Day 2 - Excursion to the Hanseatic City of Hamburg Enjoy a theme-based city tour of Hamburg and we will put together a programme according to your wishes.
Day 3 - Excursion to Hansa Park Sierksdorf Hansa Park Sierksdorf is the only amusement park in Germany located directly on the Baltic Sea. More than 125 attractions on many themes from all over the world offer adventure and incomparable experiences.
Day 4 - Arrival at home After breakfast, we say goodbye to the beautiful Hanseatic city of Lübeck. After a short trip to the beach in Travemünde, you will start your journey home.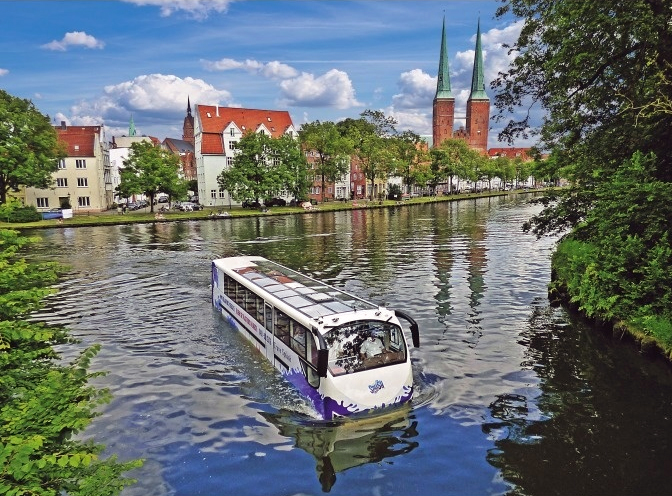 SplashTour through Lübeck
A city tour in the amphibious bus. The bus first takes you through the streets of Lübeck, but the highlight is a ride through the spectacular moat.
City Tour in Lübeck historic old town island, harbour
Museum of City History in the "Holstentor" Lübeck as a centre of trade, goods from different epochs more
Günther-Grass-House Museum in the Old Town, dedicated to the Nobel Prize winner for literature more
Niederegger Marzipan-Salon History of marzipan, museum, café and enjoyment of sweet delicacies more
Baltic Sea Travemünde or Timmendorfer Beach Baltic Sea coast, beach promenade, sandy beach
Old Travemünde lighthouse oldest lighthouse in Germany
Lübecker Cathedral important North German brick Gothic building from 1173
European Hanseatic Museum the world's largest museum on the history of the Hanseatic League more
Coach
We have been working successfully for decades with selected coach companies that take you to your destination safely and in good spirits.
Train
Depending on where the journey starts from, we will bring you to Lübeck either by train or by coach.