In 1648, Westphalian history was written in Münster; today, cycling "investigators" follow key trails through the old town past the historic arcades and gabled houses of Prinzipalmarkt and the Gothic town hall to the venerable St. Paul's Cathedral. Exciting crime scenes await! The University is housed in the baroque palace, the city harbour is a hip hotspot, museums display art from the Middle Ages to modern times, and others are dedicated to natural history, the stars or exclusively to Pablo Picasso. Explore the leisure paradise of Aasee and all-weather zoo with a solar-powered boat, or enjoy the natural beauty of Münsterland with a leisurely canoe trip on the Werse.
The Münstercard grants free admission to sights and museums and free bicycle hire. We will be happy to advise you.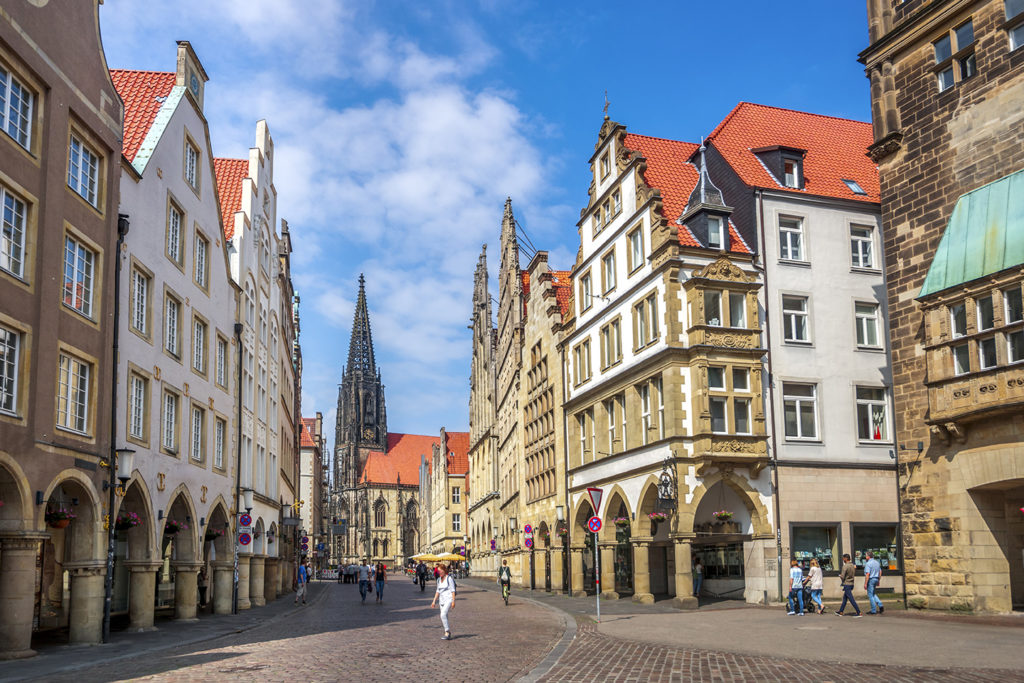 4 days / day trips / adaptations as desired
Day 1 - Departure and Arrival - City Stroll Arrival in Münster in the course of the day. After moving into the accommodation, first explorations with a stroll through the old town.
Day 2 - City tour and museums - Münster Castle - Canoe trip on the Werse After breakfast, it's time to get on the bike. As you may have heard, Münster is the most bicycle-friendly city in Germany. In the afternoon, take a leisurely canoe trip on the Werse.
Day 3 - Solar Ship Solaaris - Picasso Museum - City Harbour In summer, the solar-powered ship Solaris can take you to the species-rich all-weather zoo and the Hippomax horse museum, to the Natural History Museum with its planetarium or to the open-air museum Mühlenhof.
Day 4 - Arrival at home Today your school trip to the bicycle-friendly and award-winning city of Münster ends. Arrival at your home town in the course of the day.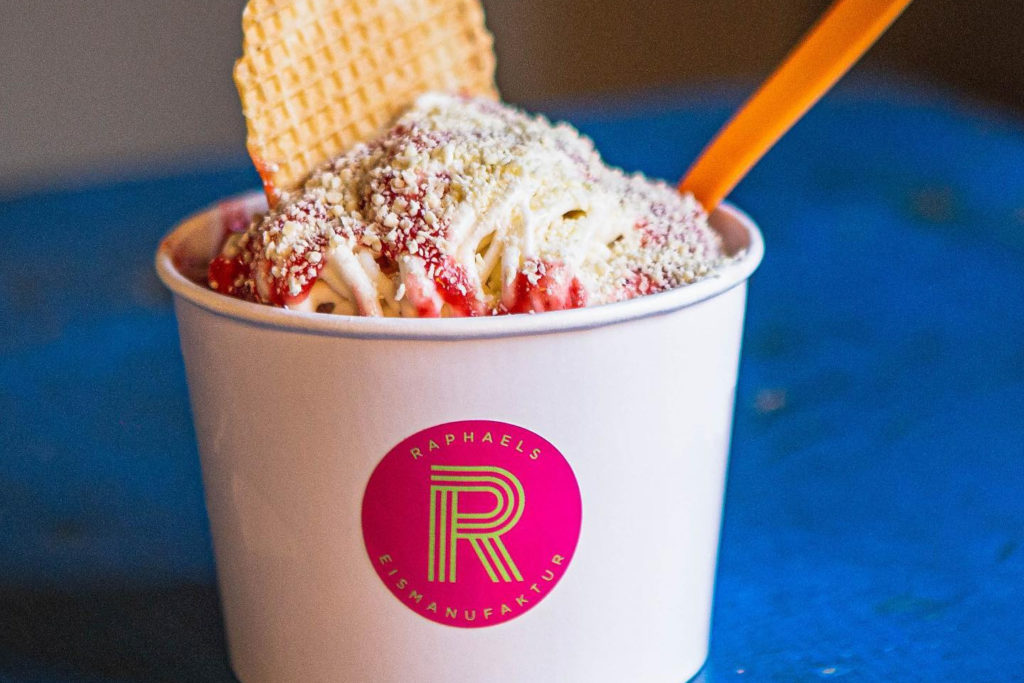 The best ice cream in town
Raphael's ice cream factory serves the best homemade (and sustainably produced!!!) ice cream in Münster.
Old Town Münster Prinzipalmarkt, cathedral, town hall and gabled houses in Gothic style more
Prinzipalmarkt historic market with arcades, gabled houses and town hall, shopping paradise more
Historic Town Hall Münster in 1648 the Peace of Westphalia was declared in the magnificent Peace Hall more
St. Paul's Cathedral Cathedral with medieval astronomical clock, treasury more
St. Lamberti Church, Münster Market and city church, baptistery and turret more
Pablo Picasso Art Museum Germany's only Picasso museum
Botanical Garden and Münster Palace Park With eco-tree adventure trail more
Münster Harbour Cultural hotspot and promenade
LWL Museum of Art and Culture 1000 years of art from the Middle Ages to the present more
Aasee Leisure paradise, tours with solar-powered ship SOLARIS more
All-weather zoo Experience animals up close - feed elephants, accompany penguins more
Münster's Prince-Bishop's Palace Münster University resides here more
LWL Museum of Natural History with Planetarium Dinosaurs and the World of the Starse more
Crime Story City Tour Münster Original film locations of "Wilsberg" and "Tatort
Hülshoff Castle 15th century moated castle, birthplace of the poet Annette von Droste-Hülshoff more
House Rüschhaus imposing baroque estate, home of Annette von Droste-Hülshoff
Vischering Castle one of the most beautiful castles in Germany, knights' games and fortifications more
Coach
We organise the arrival and departure with our reliable partners in a coach.
Train
A good alternative to coach transport is the train journey to Münster. This is especially recommended for small groups.