Once a mighty Hanseatic city, Stralsund is now a UNESCO World Heritage Site with its old town centre, magnificent brick buildings and charming alleyways. The unique wealth of historic buildings and the fact that the old town is surrounded by ponds, the harbour, the fjord and the Strelasund give Stralsund a very special charm. Students can discover a fascinating Hanseatic harbour, an imposing town hall, the impressive Ozeaneum, the versatile Hansedom and the enchanting island of Rügen which is nearby. The city offers a perfect combination of rich history, vibrant culture and breathtaking nature - ideal for a school trip.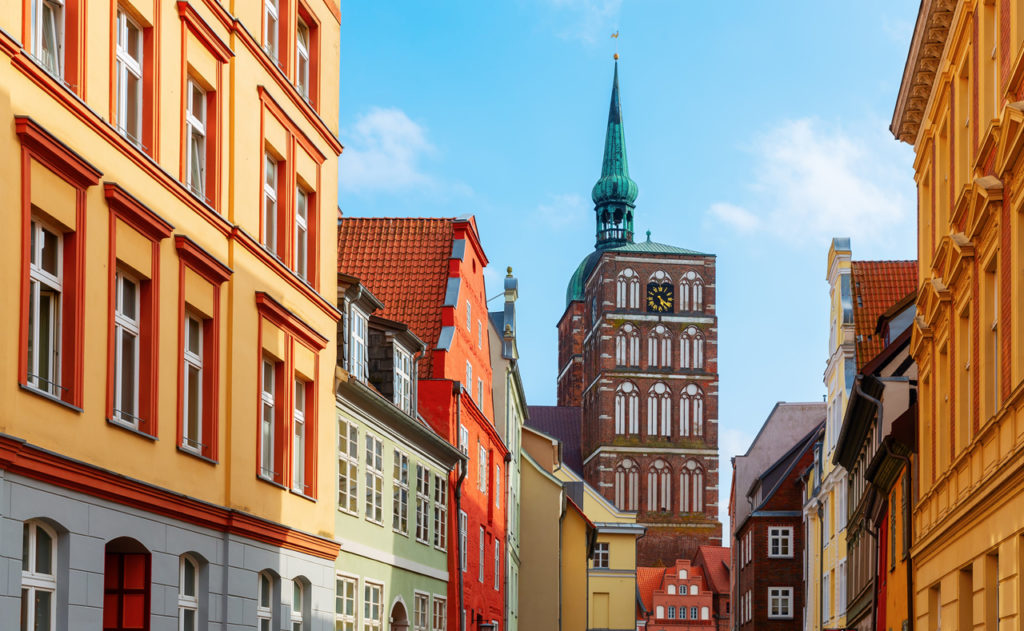 5 days / 4 nights / Customization according to your wishes
Day 1 - Departure - Maritime Museum - City rally - Accommodation Departure from your home town and arrival in Stralsund in the course of the day. Before or after checking into your accommodation, you will go on a city rally and climb the bell tower of St Mary's Church.
Day 2 - Climbing forest - Ozeanemum After breakfast, you will cross the Rügendamm bridge to the Rügen-Stralsund climbing forest - 2 hours of climbing in nature on 8 different climbing routes. Then visit the underwater world of the Ozeaneum and listen to the sounds of the sea and whales in the whale showroom.

Day 3 - Excursion to Rügen - chalk cliffs - Prora & beach The day starts with an excursion to the famous chalk cliffs of Rügen. You will be mesmerised by the imposing beauty of the natural formations as you explore the spectacular viewpoints. Continue to Prora, a historic ensemble of buildings from the National Socialist era in the Rügen Museum Prora. Explore the impressive architecture and historical significance of the complex, after that it's time for the beach.
Day 4 - Harbour tour - Gorch Fock - Old Town Enjoy a picturesque harbour cruise while admiring the breathtaking coastal scenery while learning interesting facts about Stralsund's maritime heritage. Afterwards, enjoy some free time in Stralsund's old town: stroll through the cobbled streets, visit the cosy cafés and explore the numerous shops to discover a souvenir or two.
Day 5 - Departure - Hanse Cathedral - Arrival at home Check out after breakfast and travel back home. On the way, enjoy a visit in the Hansedom for the grand finale. Arrival in your home town in the course of the day.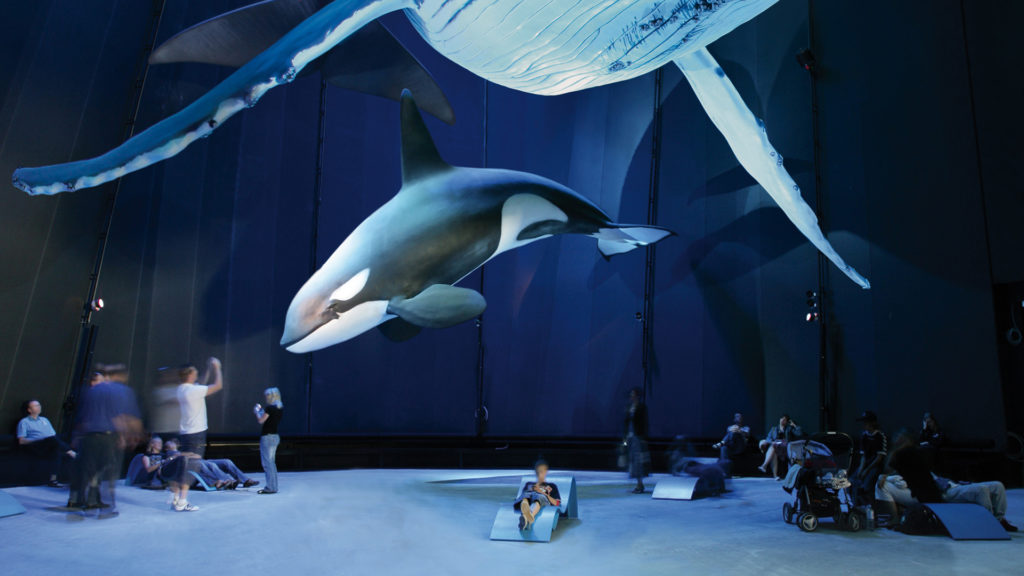 The fascinating world of whales
Experience the ocean worlds and their marine giants in the whale showroom with life-size whale models and whale lengths at Ozeanium Stralsund.
Coach
We organise the arrival and departure with our reliable partners in a coach.
Train
A cheap alternative to bus transport is train travel. This is especially recommended for small groups.